This year, uniquely you can signup for the club online! Follow the instructions below:
Start by navigating to this URL for Activity Registration.
Click login! Even if you do not have an account, click log in and follow the prompts.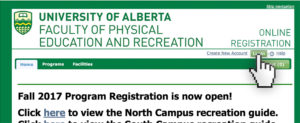 If you do have an account simply log in! And skip ahead. If you don't have an account hit "Forgot my Password."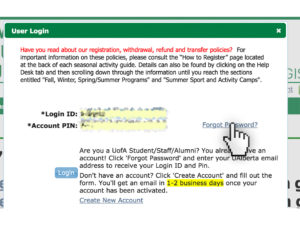 Type in your uAlberta associated email (if you're a student) and hit send. You should receive an email with your password and username! If you've never been a student or this isn't working for you, you will merely have to signup for an account.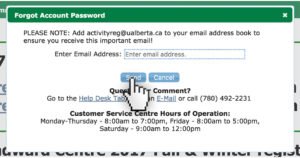 Once you're logged in, navigate to programs. Scroll down until you see the drop down for "Club Sports."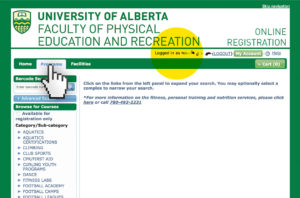 Find, "Outdoors" either on the page after you've selected Club Sports or the side menu.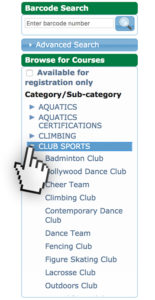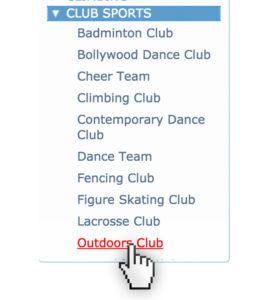 There are two different memberships for the University of Alberta Outdoors Club. If you are currently a student with the University of Alberta select student membership which should cost you $15 (including a $5 activity recreation fee which if you've already signed up for a club sport in a given semester, you will have already paid). If you are a non-student the fee should be $30.
Make sure the client selected (top left) is set to you and check out!
If you have any problems trying to register with these instructions please send us an email: outdoors@ualberta.ca
OR
You might have to register in person. Just go to the Customer Service Desk in Van Vliet across from the change rooms to signup!
This is the Activity Recreation FAQ Page.
https://www.activityreg.ualberta.ca/HelpDesk/HelpDesk.asp